Browsing articles tagged with " gold tips"
Base Metals on MCX India has shown a strong trend in commodity segment today. All metals including Copper on MCX are bouncing around 1-2.5 per cent. The price of copper has risen to Rs 458. After the approval of the U.S. Fiscal Cliff bill the commodity market has grown rapidly worldwide. Positive Data From China has put support for the Copper on MCX today. Copper on the London Metal Exchange was trading above $ 8,200.

In bullion metals the gold and silver are trading strong on MCX today. At moment the gold is trading at 31130. While the silver is at 59100+. We suggest to initiate long positions in the gold and silver at MCX. The bullion commodities are expected to move up in the next trading hour. Base metals have already gone up.
MCX Trading Tips For Next Session
MCX Gold (Feb Futures): Buy – 30980, stoploss – 30920 and the target – 31150
MCX Silver (March Futures): Buy – 58800, stoploss – 58400 and the target – 59600
MCX Copper (Feb Futures): Buy – 453.50 stoploss – 449 and the target – 460
MCX Crude oil (July Futures): Buy – 5030, stoploss – 4990 and target – 5090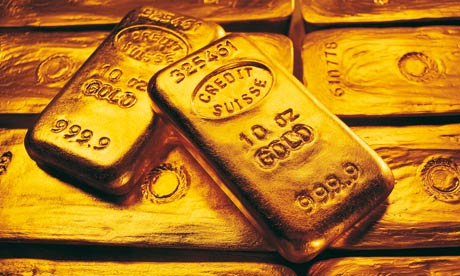 Gold today has again set a new record. MCX Gold achieved 31,524 Rupees per 10 grams new record price level. In the spot market price of gold has gone beyond Rs 31,850. At Comex the gold set the $ 1,698 per ounce level, which is the highest level in 6 months.
However, in today's trading due to weakening of the euro against the dollar, gold seems sluggish. Also on Tuesday, the U.S. economic figures were even worse that put the pressure on gold. In August, the U.S. manufacturing figures are the lowest in 3 years.
But despite the rapid market analysts believe that gold should be included in your portfolio.
The silver is approaching record levels of 7 months. Although the dollar rally was stopped because silver is currently booming. Currently, with a decline of 0.2 per cent on MCX silver is trading at Rs 60 475. MCX Copper fluctuation seems. Even in base metals on MCX have gained 0.1-0.5 percent.
MCX Gold Updates
In previous post we have discussed that mcx gold is trading in a range bond of 29800-30400. In its yesterday's trading it has shut stop at 30282 up by 0.23%. Current gold updates says that in international market spot gold has hit a intraday low of $ 1609 yesterday, that may make a selling presure in domestic market also.
MCX Gold Trend
MCX Gold is looking volatile in its last 3-4 trading session becouse of ending of current contract. The traders have a pressure to sell gold in MCX. Another fector is the global issue. MCX Gold trend is consolidate now and moving towards positive. Although it has a strong support at 30000 and a good resistance at 30500. Current Gold trend is suggest a new range bond of 30000-30500 for itself.
MCX Gold Tips
We provide free tips in MCX Gold adn silver for a week. Please fill the free trail form to get free tips.
MCX Commodities Gold Silver Copper Crude Updates 08 June 2012
MCX Gold and silver looks weak due to down sharp & decline in comex. The crude oil slipped 2 percent, 1 percent decline in copper on the LME. With 0.5 per cent on MCX gold is trading at Rs 29 170. While silver has been 0.5 per cent fall to Rs 53 725. Crude oil slipped 1.5 percent on MCX is trading at Rs 4625. Around 0.25 to 1 per cent of base metals on MCX is seeing weakness. Around 1 per cent on MCX Copper is trading at Rs 407.35 with osteoporosis.
MCX Trading Tips for Monday 11 June 2012
you may Buy mcx gold above 29200 with Stop loss 29130, Target 29280 and the mcx silver is a Buy call above 53800 with Stop loss 53500, Target 54100.
MCX Copper Tips Buy above 408, Stop loss 406, Target 410.
Major Resisatnce at LME 9600.
Bullish till LME 8500.
MCX lead Buy above 105.70, Stop loss 105.20, Target 106.20.
MCX Zinc Buy above 104.30, Stop loss 103.90, Target 104.80.